OUR SERVICES
Everything you need to study in Australia
New Admissions
No matter which part of the world you're from. We can assist you with your study application to most Australian Universities and Institutes based completely on your future goals. Whether that's earning a degree, a PhD, a Diploma or improving your English. If you're looking to settle in Australia long term - you'll need to study in a field that will prepare you for an in demand Occupation.
Change of Course, College or University
As an existing International Student you may need to change your course, college or university due to various reasons. Whether its due to studying something you're not interested, or your field of study isn't able to provide you with the best possible future. Changing any of these is extremely easy through Easy Education.
Visa Services
As a student - you will need a visa to go along with your study. If you're a new student or an existing student - a Student Visa is what you need to begin and maintain your journey as a Student in Australia. From study, to post-study and even PR. Easy Education can provide proper guidance and assistance with your visa and migration matters throughout your journey in Australia.
Guidance
As a student - whether you're coming to Australia for the first time or you've been here for a few months or years - you require the right guidance to navigate the complex study and migration landscape. You may also need guidance in knowing the basic local laws, pay rates, insurance requirements and more. You can be assured you'll be prepared for your stay in Australia with the right guidance for your situation.
Post-Study Process
The process once you've completed your studies in Australia is very different to the process of applying to study for the first time. You will need to plan your future and will need a visa to along with it. Most students are eligible for a post study work visa to give them the opportunity to work in Australia, and if eligible apply for Permanent Residency. Being aware of this process form the start will make your life much easier when you reach this part of your journey in Australia.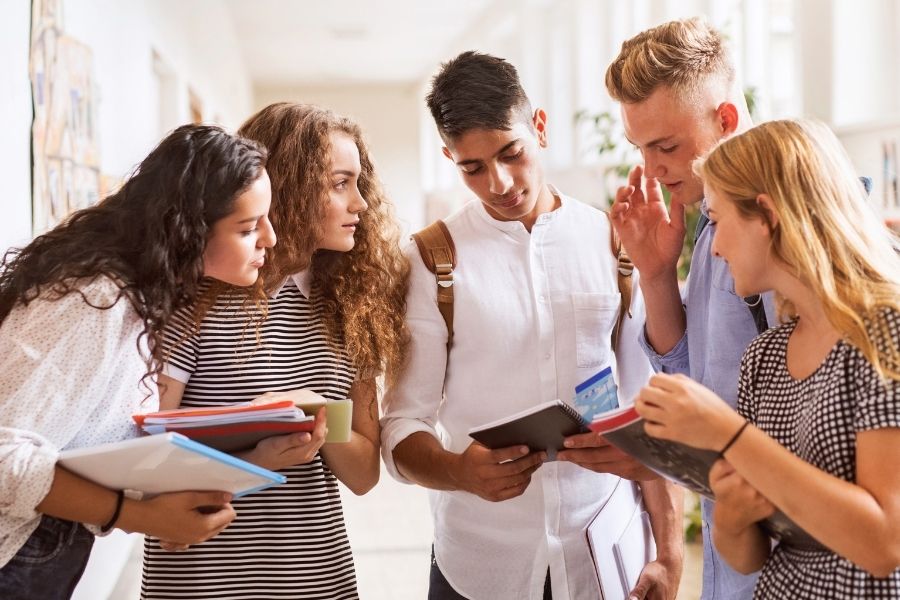 SIMPLE PROCESS
Applying to study in Australia is much simpler and easier than you may think
Applying to study in a foreign country such as Australia may look very complicated. There are many things you need to look out for before you begin. Once you've started the process you need to make sure your applications are submitted correctly. It is essential you deeply understand the entire process. This is why Easy Education is here to make sure you are provided with the right guidance and assistance with your study and visa applications.
Find what to study based on goals such as Career, Jobs or potential PR pathway.
Complete pre-applicaiton checklist and documentation.
Submit your application
Book a free consultation
GETTING STARTED
The best time to study in Australia is NOW
No matter what stage of your education you're currently in, it's never to early to begin the process of studying in Australia.
In most cases - the earlier you begin the better. The more you pursue your education in other countries, the more restrictive your options become to study in Australia.
Your life goals will determine how your educaiton in Australia proceeds. No matter if you've just completed your year 12 exams, you're through your diploma or bachelors or you've completed your graduation.
Skills and Trade based courses
You can pursue skilled and trade based courses that are in high demand in Australia. These include, but are not limited to, Chef, Automotive, Carpentary and Plumbing amongst others. Some of these occupations pay extremely well and have a bright future.
Bachelors Degree
A bachelors degree is the next natural progression for a lot of students, whether it's straight after completing high school or after completing a diploma in a related field of study. Choosing the right degree to study early can help you for your entire life.
TESTIMONIALS
See what our students say
Riya Singh
India
Working with Easy Education was an amazing experience. From the first consultaiton they explained very well what was required and how it could help shape my future in Australia. They helped me with the entire process, from university to the visa requirements.